Acoustic comfort.
Snowsound technologies attain acoustic correction easily and quickly, in new areas as well as in existing spaces. The need to live and work in quiet spaces, reducing the annoying acoustic reverberation, is finally met with these innovative products ideal for resolving a variety of needs.
FLAT
Sound-absorbing panels characterized by the perfectly planar front surface. The wall/ ceiling brackets are fitted with a rear metal hinge that can rotate and tilt the element. Despite their irregular contour, the panels can create innumerable combinations, including rectangles or squares.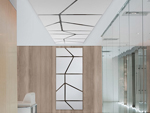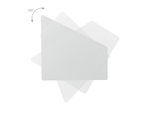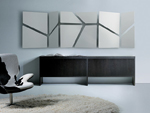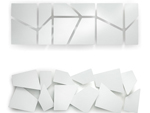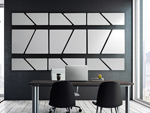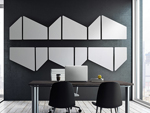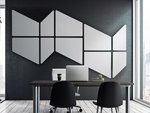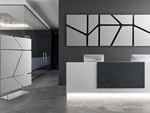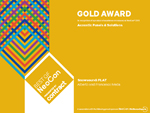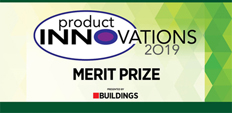 Totem
Divider made up of 12 Flat panels set against each other and supported by a chromed tubular steel structure mounted on a painted metal base. The panels, characterized by the plane front surface, can be tilted and rotated.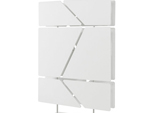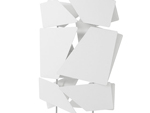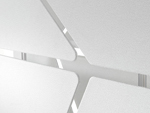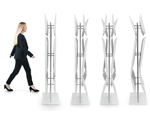 Diesis
Diesis is a sound-absorbing element with steel base and drapes based on Snowsound-Fiber technology. These pieces feature steel frames at the top that create the soundabsorbing drape, thus assuming precise rays and layers, designed to optimise acoustic performance. Diesis is available in both ceiling mounted or free-standing versions.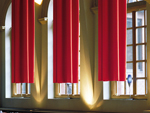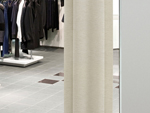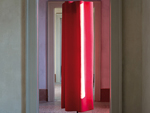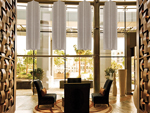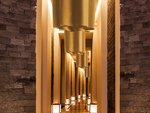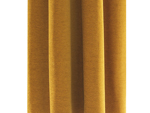 Si Sboccia
Si Sboccia is a sound-absorbing object created with Snowsound Fiber, available for wallmounting or ceiling suspension. Designer Moreno Ferrari's ability to see beyond mere objects has resulted in this large rose. From his fortuitous find of a rosebud, he came up with the idea of a product that is both useful and exciting, capable of decorating and characterizing environments while making them acoustically comfortable at the same time.