Resonance Spruce lies in the Heart of JMC Lutherie SA
JMC Lutherie SA is a Swiss manufacturer of acoustic speakers in tonewood, resonance supports for striking watches and guitars. JMC Lutherie SA was founded in 2005 by master-luthier Jeanmichel Capt and Managing Director Céline Renaud.
The JMC Soundboard, a speaker made out of 350-year old resonance spruce, is a magnificent life project combining a passion for nature, for music and for freedom.

From
Switzerland
JMC Soundboard
Invented by master-luthier Jeanmichel Capt by combining a noble 350 year-old resonance spruce, centuries-old lutherie techniques and contemporary audio technology. The Soundboard creates a balance, lively and pervasive musical climate, like that of a concert.
Dimensions 89 x 89 x 21 cm - Impedance 8 Ω - Pass-band 25 to 25,000 Hz Weight 12 kg - Minimal Power Rating of the Amplifier 2 x 80 W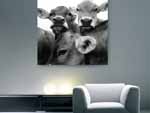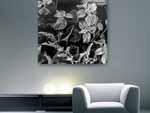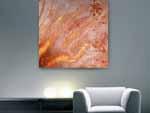 JMC Acoustic Docking Station
The JMC Acoustic Docking Station is a base or stand inspired by stringed instrument-making techniques to amplify and enhance the harmony of portable music produced by a smartphone or another small-sized source. The object is made out of 350 year-old resonance spruce.
The sound makes its way through a cavity snaking several times around either side of the 'log' and gradually flaring out like a trumpet. The result is truly spectacular: more volume, but also greater warmth, roundness and charm.
The Docking Station is delivered in a box with 4 extra foam pads with variously sized grooves to ensure it can adapt to most smartphones and small portable listening devices.
no electronics, no batteries, no connectors