3DWalldecor pure white mineral wall panels are designed in The Netherlands and made in France to be a green, durable, fire-safe and modern high-end interior product.  It will give your room a character of its own and a modern look. The panels have been designed in such a way that the design can be extended on all sides.
Applications:
3DWalldecor can be widely used for office buildings, housing, hotels, restaurants, public spaces and shops.
3DWalldecor
From
Netherlands
3DWalldecor Mineral wall panels:
3DWalldecor mineral composite panel is made of high-grade industrial gypsum.
The properties of gypsum have been highlighted: hygrometric regulation, fire resistance, soundproofing.
Fire retardant
It is not only impact proof, but also fire retardant (A1 level). For European standards, the panels are classified as: Euro class A1 (no contribution to fire) Decision 96/603/EC, with no smoke development and zero flame spread rating. Moreover these panels have an excellent (A+) level of VOC emissions.
Healthy Environment
The properties of gypsum have been widely recognized as a harmless material according to health regulations and also environmentally friendly.
Specifications:
Material: High grade industrial gypsum
Dimensions: 500 mm X 500 mm X 30 mm max.
Material thickness: 10 mm
Colour: Pure white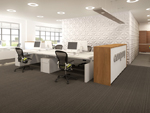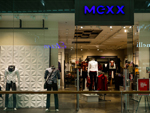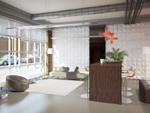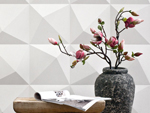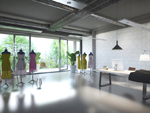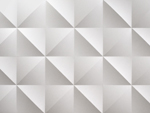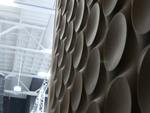 3D Walldecor Bamboo wall panels
3DWalldecor Bamboo wall panel is made of durable bamboo  (pressed bamboo pulp) has a natural look and it is sturdy as hard board. The unique product features make the panels very suitable for decorating walls and ceilings in professional as well as private surroundings.
Fire retardant
3D Walldecor has obtain ASTM E 84 Class A certification. For European standards, these panels are classified as: Euro class E. This certification means that the fire and smoke development is limited and remains within the European fire safety standards.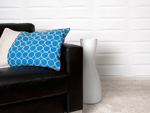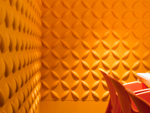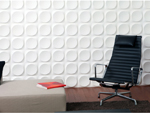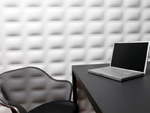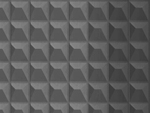 Specifications:
Material: Pressed Bamboo pulp
Dimensions: 460 mm X 460 mm X 20 mm max. relief
Material thickness: 1.5 mm